What's the Difference Between Class A, B, and C Motorhome
This article describes the difference between an Class A, B and C motorhome.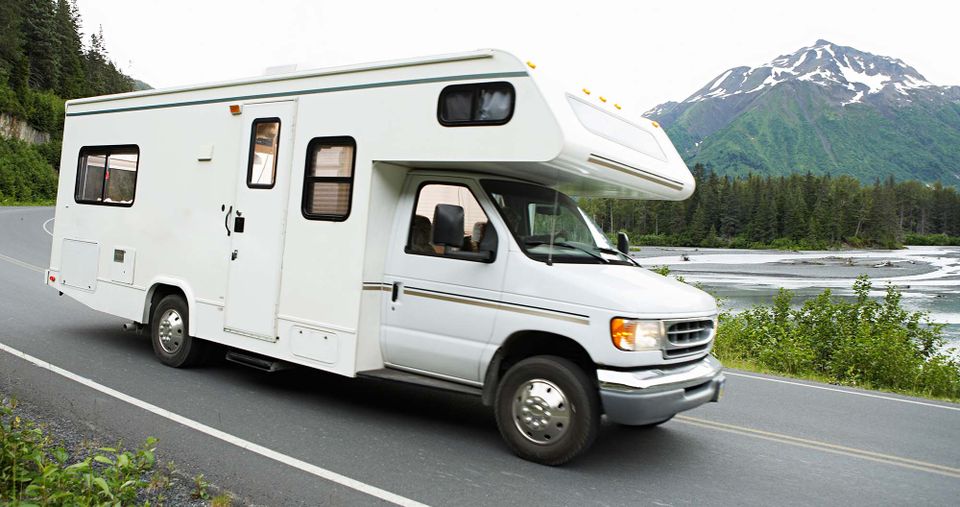 Motorhomes are a Subset of RVs
Before breaking down the different nuances of motorhome classes, we need to recognize that motorhomes are a unique subset of all recreational vehicles.  What makes a motorhome unique is the fact that it has an engine and can be driven. As such, motorhomes are self-propelled, but within this broad description there are unique types of motorhomes, called classes, of which there are basically three, A, B, and C class motorhomes. However, the unique differences between these three classes are becoming more blurred with time, as each class incorporates some of the best features of the other classes. For example, slide outs were originally only available on Class A motorhomes. But they were quickly added to Class C RVs and now they are even available on some Class B+ RVs.  A bed over the cab was originally a unique feature of Class C RVs, but now a retractable bed is often a feature in Class A coach. Diesel RVs were originally available only in the Class A motorhome class, but now diesel engines are available in all three classes. With the passing of time the differences become more subtle.
However, a common benefit of all motorhomes is their ability to tow another vehicle or trailer since all of them are motorized. The Class A and C motorhomes are generally better suited for towing, but it's not impossible for a Class B or B+ motorhome to tow a small car, trailer, or boat.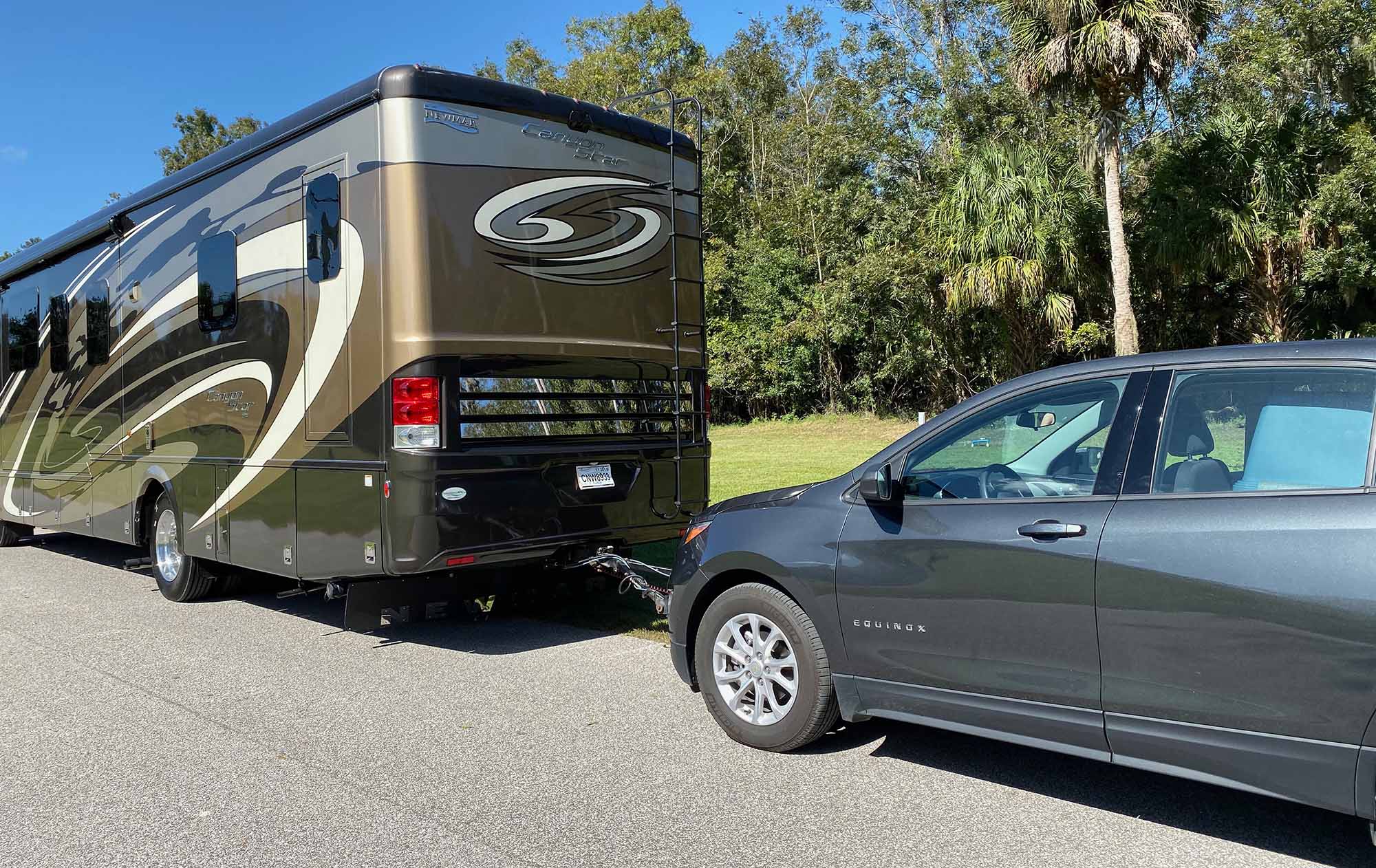 Class A Motorhomes
The typical Class A motorhome has a square or blunt front end like a bus. In fact, many Class A RVs are built on a bus chassis, or they are converted from a bus to an RV. These blunt nose RVs come with either a gas or diesel engine and may be anywhere from 23' to 45' in length.  Most of the mid-size and larger Class A motorhomes have one or more slide outs to create even more livable space.  The price for a Class A motorhome, ranges from roughly $80 K to $2.5 million or more depending on the age, brand, length, features, and engine type. Some of the brands that are well known for their yacht level of luxury, are Prevost, Marathon, Marchi, Newmar, Tiffan, and Entegra, but high-end Class A motorhomes are also sold by Winnebago, Fleetwood, Coachmen, Thor, and numerous other RV manufacturers.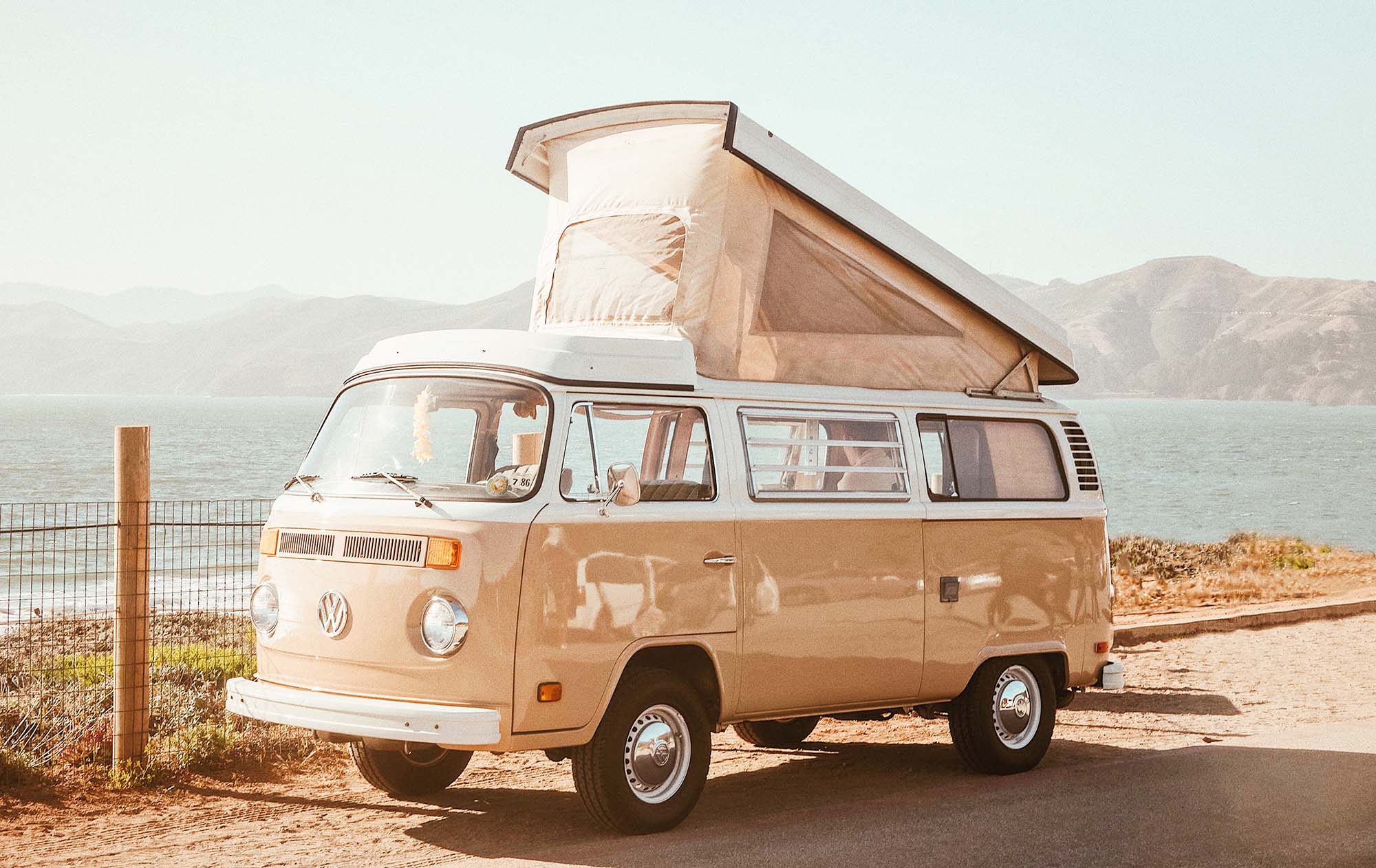 Class B and B+ Motorhomes
Class B motorhomes more closely resemble traditional street vans, than RVs.  Their outward appearance may look like a van, but the insides are vastly different.  Many of them have smaller versions of many of the features of larger RVs. Class B RVs may have a galley, refrigerator, bed, recliner, entertainment centers, toilet, and some even have a wet bath (bathroom with a shower).  Some Class B RVs have solar panels, extra batteries, storage tanks and even roof mounted storage compartments.  To fit all these features into a van's footprint, the length and height of many class B motorhomes are extended. Some of the Class B+ RVs even have slide outs, and an extension over the driver's compartment like the Class C motorhomes.  But the cab over extension is generally not a bed in a class B+ RV. That space is reserved for entertainment features and/or storage.  Class B and B+ motorhomes come with either a gas or diesel engine and the price range is from $50,000 to $200,000 depending on the age, model, length, appointments, and engine.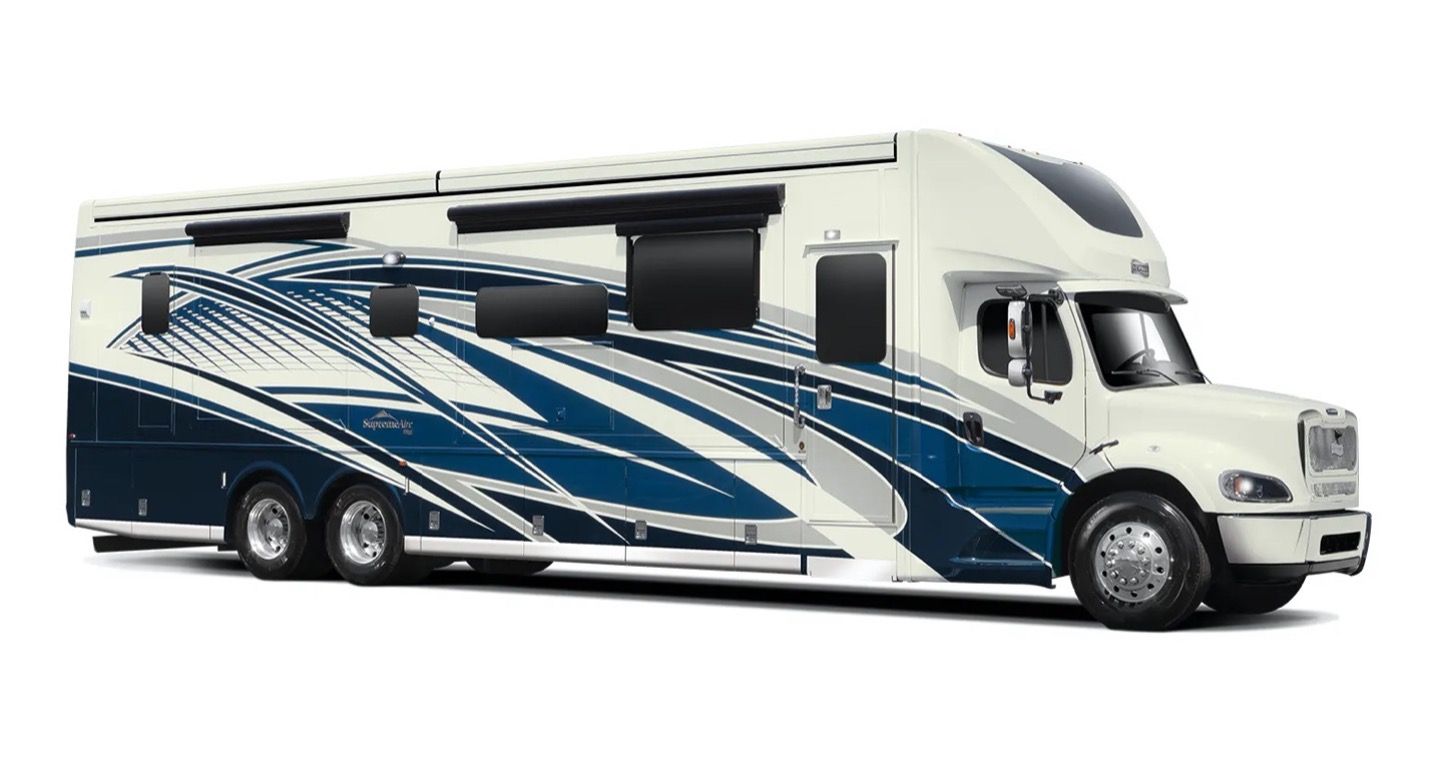 Class C Motorhomes
Like travel trailers in the towable RV category, Class C RVs are the workhorses in the motorhome family of RVs.  The most distinctive attribute of a Class C motorhome is the engine is in front of the driver's compartment and the driver's compartment is more confined than in a Class A motorhome. There is generally a cab over the top of the driver's seat which is often a sleeping platform, although some of the more expensive versions of the Class C motorhome use the space over the cab for an additional view window in the front of the RV.
Class C motorhomes come with either a gas or diesel engine and in a variety of lengths and floor plans.  Virtually every RV manufacturer has a line of Class C models. They are used extensively in corporate rental fleets, and Class C RVs are incredibly popular with RVers. They range from an economy class to yacht level luxury RVs, and you can literally find a Class C motorhome in almost any price range that fits your budget.
One of the reasons they're so popular is the confined driver's compartment makes drivers feel more like they are driving a car or truck rather than a large motorhome.  Another reason Class C RVs are so popular is the space over the cab gives the occupants more bed space without having to convert the dinette or couch into a bed.  Families in particular like Class C motorhomes for the extra bed over the cab. This is such a popular feature of the Class C motorhome that now many Class A RVs have incorporated this feature by putting in a retractable drop-down bed over the captain and co-captain's chairs.
Winnebago, Jayco, Forest River, Thor Fleetwood, Coachman, and Entegra are all well established brands building a wide variety of Class C motorhomes. The price ranges from $50,000 to $850,000 and again that depends on the age, engine, floorplan, and manufacturer.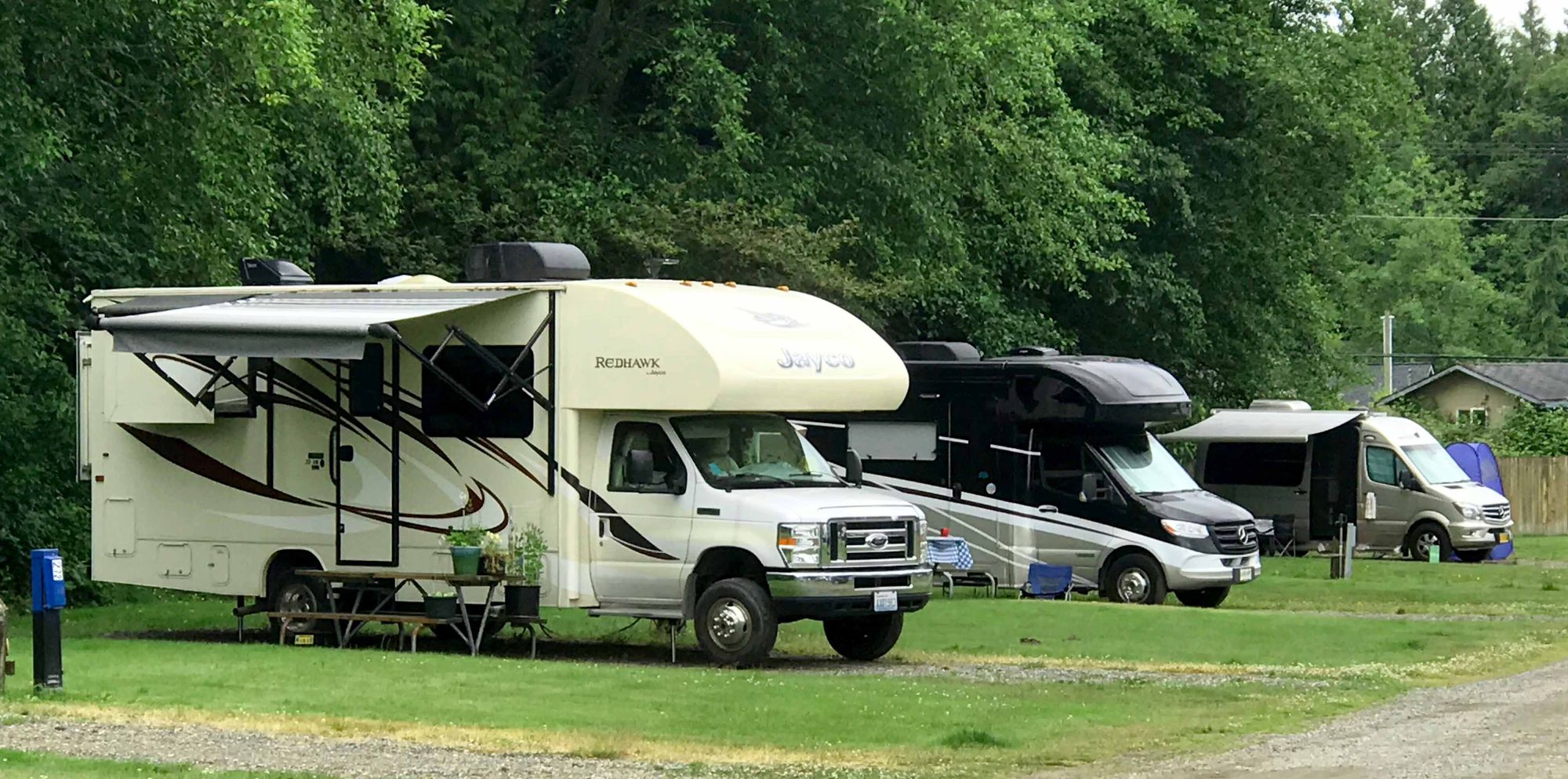 Wide Variety of Styles and Uses
Motorhomes occupy a large space within the RV landscape and offer something for virtually any RVer looking for a motorized recreational vehicle, regardless of your space needs or budget.
Perhaps you need something small and nimble, to support your off-grid camping needs. Will a Class B RV meet your camping needs?
Are you looking for something large, luxurious, and built on a heavier chassis for full- time RVing? Would a luxury Class A RV meet that need?
Maybe you and your family want an affordable weekend RV, with a galley, bathroom, and extra beds. Would a Class C RV be the best choice?
If you want to drive your RV rather than tow it, you'll find a perfect fit for your specific needs in one of the Class A, B, and C motorhomes offered for sale in the US. Currently there are over 37,000 motorhomes listed for sale on RV Trader.  One of these will most certainly fit into your camping needs and budget. But if you don't know for sure which type of motorhome would be best choice for you, why not rent a couple of different styles first, to be sure you know what will fit your lifestyle? You can find all types, sizes, and brands of Class A, B, and C motorhomes for rent through Outwander.