One-Way RV Rentals
You can rent an RV for a one-way trip, but this type of rental is more expensive and needs to be prearranged.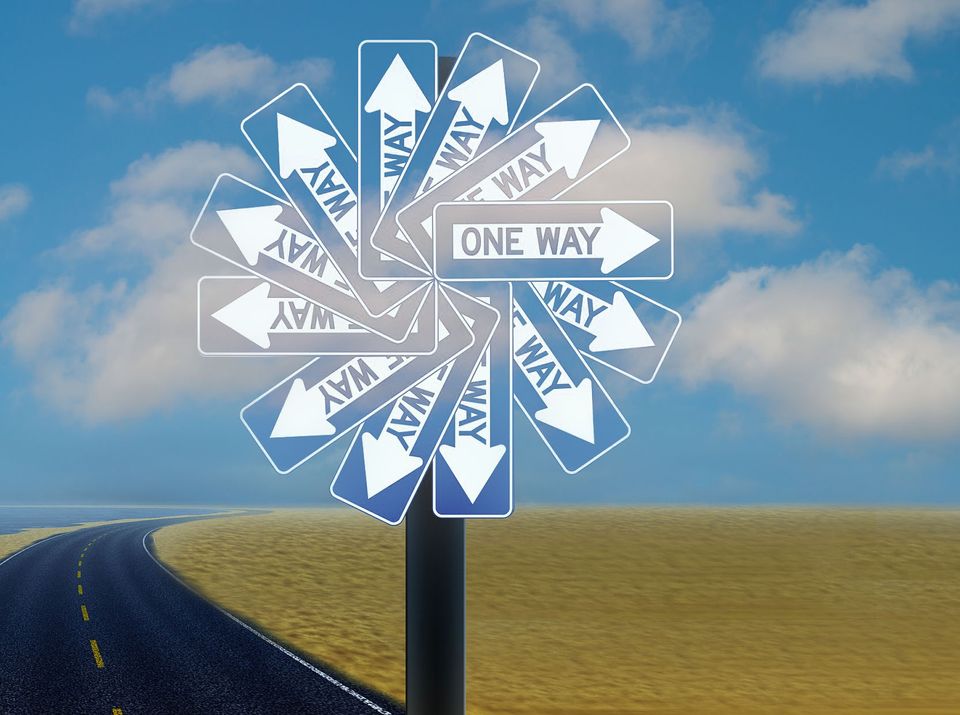 One-Way RV Rentals are Available
If you want to take an epic road trip in a rented RV but you only have enough vacation time to drive one-way to your destination, there is a solution. You can rent an RV for a one-way trip, but this type of rental is more expensive and needs to be prearranged. It would be a highly unique situation to reserve a one-way rental through the peer-to-peer (defined later) network of RV rentals, as described below, but the national corporate RV rental companies, like Cruise America or Escape Camper Vans will allow you to drop off a rented RV at a corporate location other than the one where you rented the RV. Much like rented cars and trucks, they can be turned in at a secondary location other than the place where they are rented.
Hypothetical Case Study:
Perhaps you live in Redding California, and you want to attend your huge annual multi-generational family reunion in Nantucket, Massachusetts, but you only have two weeks of vacation time for the journey and the reunion. Yes, it is possible to drive 3,155 miles across the country, attend the reunion, then drive a rented RV back across the country, in your two-week vacation timeframe. But it would be like driving with your hair on fire, and not a very enjoyable trip. It would involve driving 7 or 8 hours a day and doing virtually nothing else for two weeks. A trip like that would certainly wear you out and would feel more like a daunting chore than a fun RV adventure. In addition to the rental fees and gas needed to complete that drive, you'd also pay over $1000 in excess milage fees. It could be done, but it probably shouldn't be done.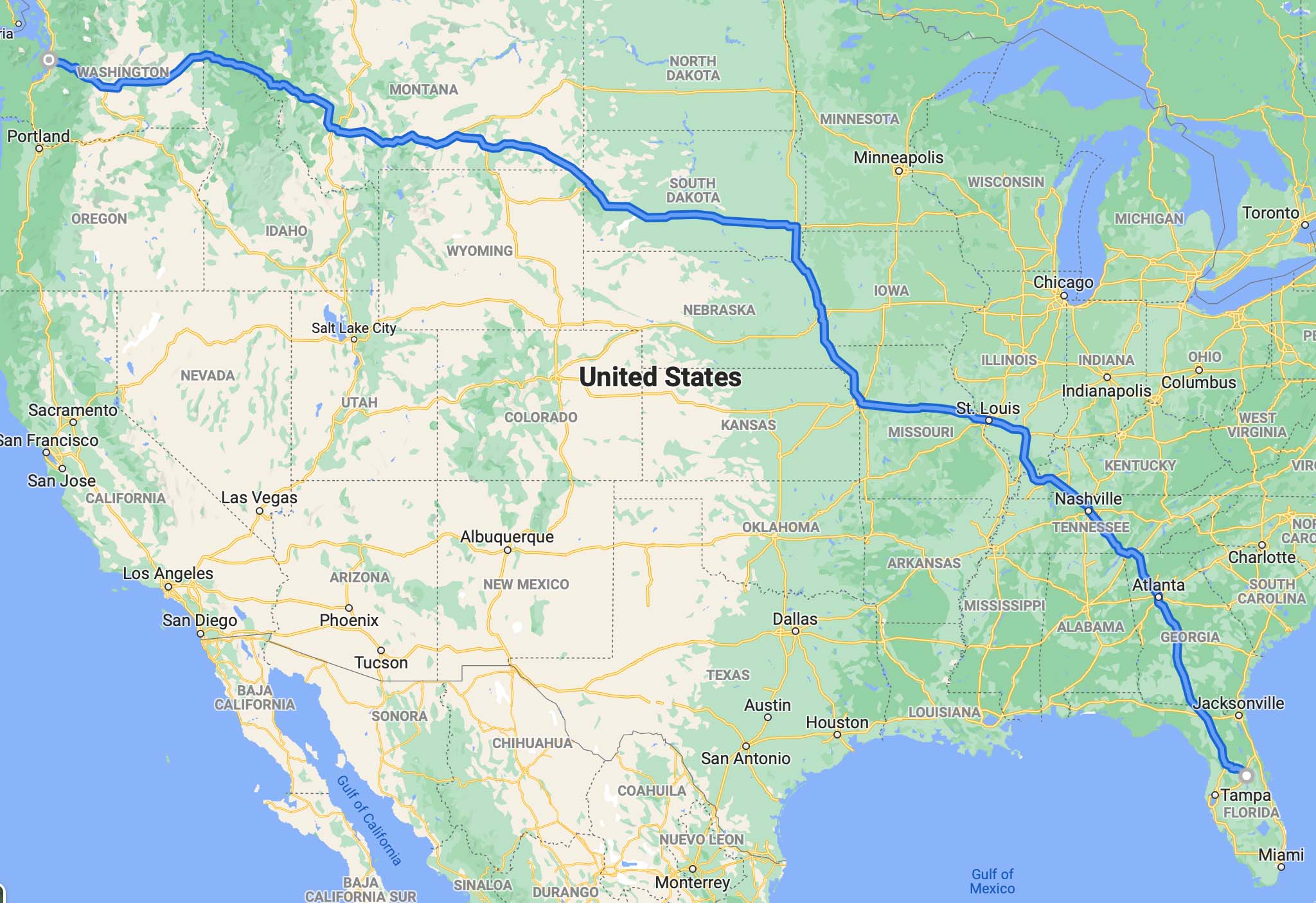 Other Options for One-Way Rentals
There are alternatives.  You could fly to Nantucket, attend the reunion, then rent a one-way RV rental in Massachusetts from an RV rental corporation, such as, Cruise America or Escape Camper Vans and take the remainder of your two week vacation, for a leisurely drive back to Redding. At that pace you would drive about 4 hours a day leaving time to enjoy the sites, attractions, national parks, and local cuisine, along the route.  One-way rentals are more expensive but available for just this type of trip, but you do need to reserve the one-way rental early, so plan ahead.
Understanding Peer-to-Peer RV Rentals
On the other hand, the peer-to-peer RV rental network consists of thousands of individual RV owners who are willing to rent their RV to a private party. All the rentals are listed in one of three databases where the rental company provides marketing support, insurance, on-line booking capabilities and other services for both the renter and the owner.  You can assess this huge inventory of privately owned RVs for rent, through a common access point at Outwander, which provides a search and sort capability of all three databases simultaneously, without adding any additional fees. For the most comprehensive access to the peer-to-peer network use Outwander but it is very unlikely that you will find one way rentals in this network. After all, peer-to-peer rental RVs are owned and maintained by individuals who keep their valuable asset at their home (or storage facility) and under their personal control.  It might be possible to arrange some special circumstances with an RV owner, who would let you drive their RV one-way to a specific destination, then they would fly to that location and take possession of their RV, when you're done with it. The RV owner would be responsible for driving the RV home. Some RV owners might welcome this opportunity, if they also want to spend time in or near the location where you will be using the RV and they want to enjoy a road trip of their own, to return the RV to their home, but finding an owner in the peer-to-peer network willing to do this, would take extensive research and planning and certainly would be costly.
Rent Where You Are Going
There are other ways to attend the hypothetical reunion on the other side of the country, or to enjoy an RVing vacation without the added cost of the one-way rental.  You could arrange to rent an RV in the general region in which you want to vacation. For example, if you want to explore New England you could fly to Portland Maine, rent an RV there, spend two weeks traveling around New Hampshire, Vermont,
Massachusetts, Rhode Island, Connecticut, and upstate New York, then return the RV to its owner in Portland, before flying home.  This option does include the cost of the flights back and forth, but you get to spend your entire vacation in the region you want to explore, you shouldn't have to pay for excess mileage, or the extra costs of a one-way rental, and it gives you access to the whole range of RV's instead of the limited RV styles you'll find in the corporate inventory at Cruise America and Escape Camper Van.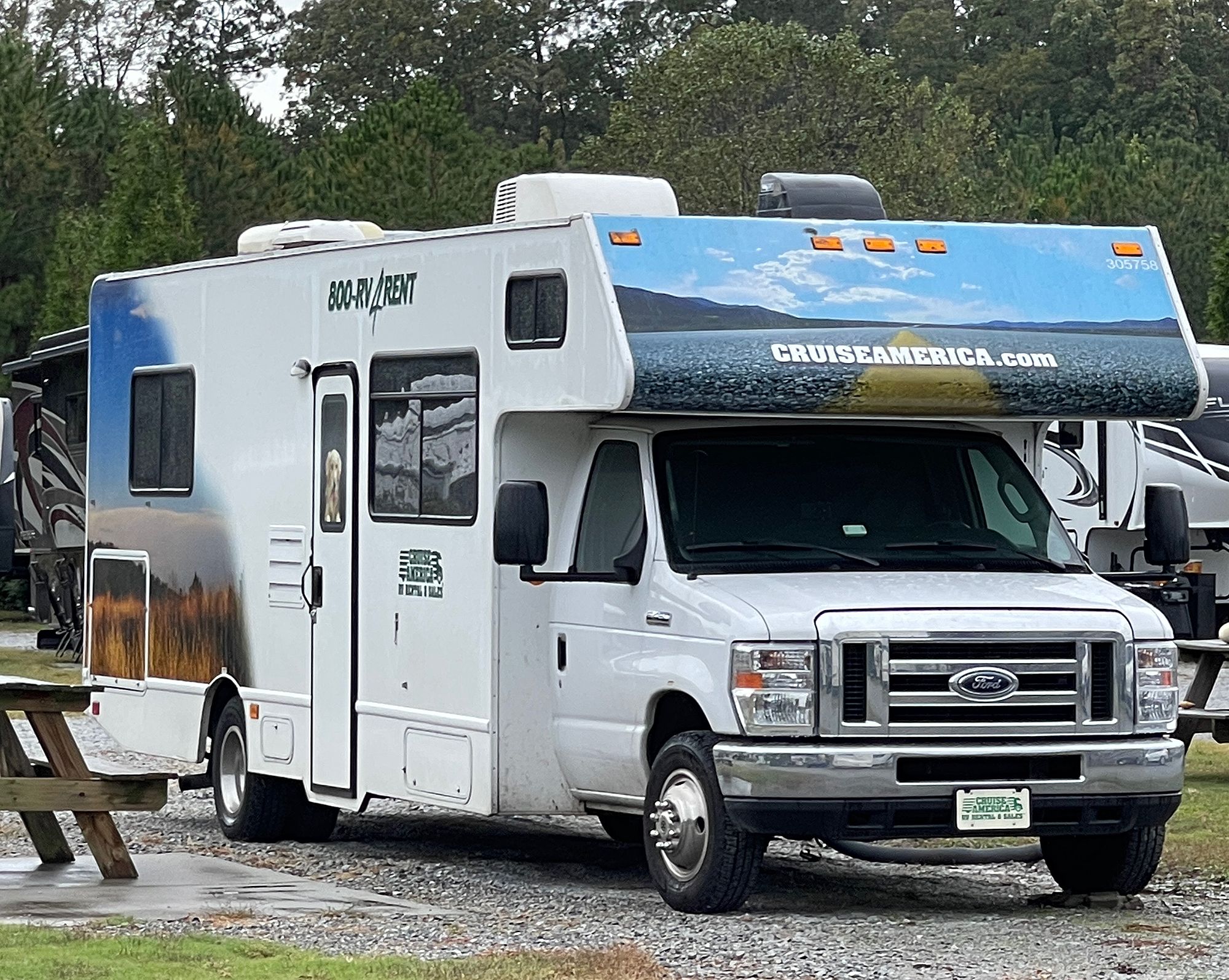 Use Peer-to-Peer Rental as Basecamp
You could enjoy this type of vacation in any region of the country. For example, you could rent an RV in Cheyenne Wy. then spend a couple of weeks in the Rockies: visit Yellowstone, the Grand Tetons, Glacier National Park, go to Denver, Mount Rushmore, and Deadwood, South Dakota. Perhaps you have always wanted to attend Mardi Gras.  You could fly to New Orleans and rent an RV from a local RV owner who could set-up their RV in a nearby campground allowing you to use the RV as your basecamp while traveling and seeing the local sites, in a rented car. These are all alternatives to the one-way RV rental scenario, and all these options utilize the vast inventory of the peer-to-peer RV rental network. You can enjoy a 45 ft. 5th wheel trailer with two patios as a base camp on the Pacific Coast. You could rent a truck camper and spend a week mountain climbing in the boondocks, or you could rent a Class A luxury motorhome that is already set up in a glamping campground, in the Florida Keys. The options are unlimited when you're using the peer-to-peer RV rental network.
Case Study:
We spoke to a couple in Bristol, Connecticut who did this very thing. They flew into South Carolina, where they rented a luxury Class A motorhome, then they spent the next several weeks driving up the East Coast to Northern Maine. They were just concluding their vacation and were on their way back to South Carolina to return the rented RV. We had just come from the same area in Maine, so we were comparing notes about the time we all had spent exploring the Northeast corner of the country. They described their RV rental experience as perfect. They were able to see all the sites and visit all the destinations on their travel agenda. The RV worked perfectly and gave them the camping experiences they desired. After renting this RV, they had a better understanding of what type of RV they wanted to purchase and had some serious travel time under their belt in a large Class A motorhome, so they felt comfortable purchasing a similar RV.
They didn't rent a one-way RV. They flew to the area in which they wanted to vacation and rented an RV there. When they were done traveling, they dropped the RV off and flew home. Of course, they could have rented the RV in their home state, but then they would have spent most of their vacation time driving to and from New England.
Road trips can be fun and exciting but sometimes you want to experience everything a distant region has to offer without the expense and hassle of driving 3,155 miles just to get there.
Author: Peggy Dent
I am an author, writer, and full-time RVer, traveling around the US and Canada. I've driven more than 130,000 miles in a motorhome, over the past 20 years, and I'm currently writing for the RV industry.