What is Glamping, and Is It Right for You?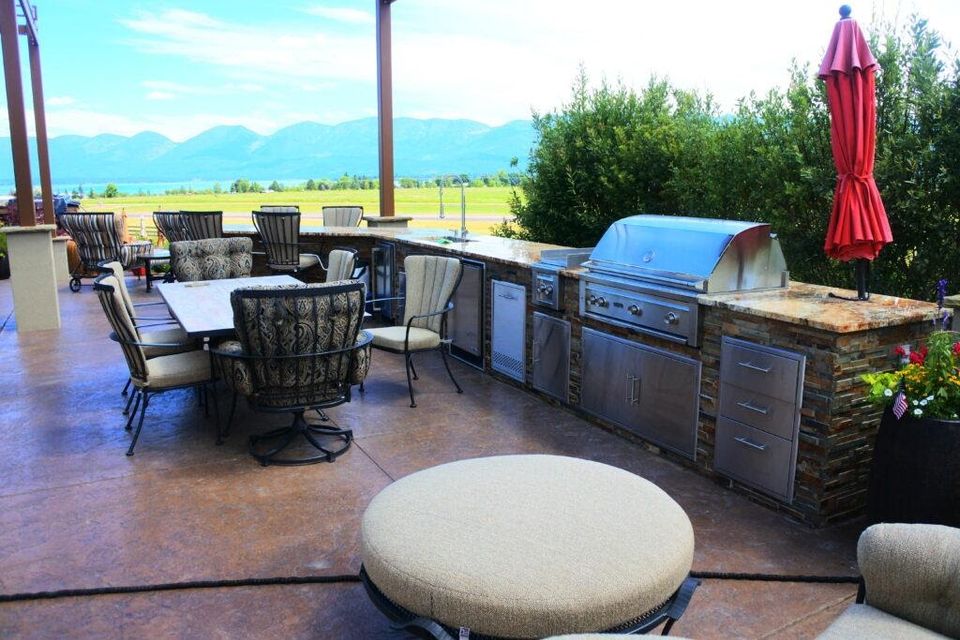 What is Glamping and How is it Different from Other Camping Adventures?
Glamping stands for Glamorous Camping and in a nutshell, it represents the high end (translate this as elegant and expensive) camping experience. There is no specific standard of what makes one campground a glamping destination and another campground just a really nice park.  In my opinion, the designation of a campground as a glamping retreat, may be more in the minds of the park management than it is any hard and fast criteria.  I know of two RV parks which identify themselves as glamping resorts, but I can't see how they are any more posh than other RV parks in the same area. In fact, the competing parks down the road, have better views and nicer campsites. I believe the most notable difference is the level of personal service you can expect from a glamping park. Perhaps understanding the glamping experience will be clearer if we look at the origin of glamorous camping.
Glamping Started in Tents
The roots of glamping can be found in tent camping.   It developed into a worldwide phenomenon designed for affluent tourist. At its core, it is simply an extravagant tent camping adventure. For example, you might be able to rent a glamping tent on an African photo safari, or camp in a fully furnished Canadian glamping campground on the rim above Niagara Falls or find a rustic glamping tent park out on the wild plains in eastern Wyoming. In these campgrounds affluent campers rent a large tent, equipped with varying amenities like a queen or king size bed, indoor bathroom, fireplace, big screen TV, and more.  Many of these elegant tents are clustered together in a campground with communal outdoor fire pits and other outdoor recreational resources including volleyball, basketball, or pickleball courts, horseshoe pits, swimming pool, hot tubs, mineral springs and more. The glamping experience may also include gourmet meals. No half burnt/half frozen fire roasted hot dogs on a stale bun for these folks. One of the glamping menus I read, featured a choice of grilled swordfish or roasted pork tenderloin with all the side dishes and elegant deserts. All the meals may be included in the glamping package depending on the campground.  Glamping may also include various outdoor adventures from multiple day horseback trips to organized hikes and evening entertainment.  Glamping, and in particular, tent glamping is popular around the world. If you want to dig a little further into this unique recreational opportunity use #glamping on Instagram to access millions of photos, descriptions, and links.
What to Expect while Tent Glamping
Glamping in a tent gives you the wonder and relaxation of camping and sleeping in the outdoors, without the bummer of your air mattress deflating halfway through the night, or enduring the rain seeping in under the tent, or the dreaded long walk to the outhouse in the middle of the night.  Tent glamping is camping without the annoying parts.  You don't need to set-up or take down the camp, prepare the meals, pack the linens, or do any clean up.  You just get to show-up and enjoy a quiet and relaxing stay in nature, the staff are helpful and attentive and much like room service in a hotel you can ask the staff to bring food, beverages, or more linens to your tent or build a fire in the fire pit or assist you in other ways. But all these luxuries come with a price tag.  Glamping is the high-end of the camping experience and can cost several hundred dollars a night. Over time the idea of catering to the affluent camper in the form of glamping migrated out of tents and into the RVing community.
Glamping is Private and Elegant but More Costly
One thing that glamping facilities seem to have in common, however, is that they all strive to be private, exclusive, affluent, elegant, and service oriented. Whether they accommodate their guests in a tent, trailer, cabin, or other type of RV, they want their guest to have a memorable and unique experience.
When it comes to RV glamping you might find a wide array of prices, amenities, and services. The price range at one glamping RV park in the Rocky Mountains starts at $70 per night and goes up to $250. The difference in this particular park is the view, the presence of other RVs in your view, the amount and type of outdoor furnishing, and the size of the RV space.  All the RV spaces in this park are beautifully appointed and the entire park is elegant and spacious with an indoor fitness spa and business center.  However, this park (and many other glamping RV parks) restricts the type of RV that can camp there. This one only allows Class A motorcoaches to camp in the park.  Here in the Rocky Mountain Glamping retreat, your pets are welcome, and there's a large, fenced dog run, but no aggressive breeds are allowed and any time when you leave the park your pets must go with you.  Every glamping park sets their own restrictions and policies. One may only make reservations for people traveling in a motorcoach. Others will allow any type if RV newer than 10 years old, but will may not allow any tents or portable shelters. Other glamping campgrounds only rent tents.
Some Glamping RV Parks Rent Iconic or Retro RVs, Covered Wagons, and Cabins
Some glamping parks also rent fully equipped RVs.  So instead of driving your own recreational vehicle to the resort and parking on the provided RV pad, you could arrive in a car and rent one of their glamorous RVs.  Some parks have both glamping RV pads and fully equipped RVs already set-up for your use. Bay Point Landing on the Oregon Coast rents iconic Airstream Trailers of various sizes.  Another park rents vintage travel trailers of different floorplans, while another in Texas rents elegant covered wagons.  Glamping parks may also rent cabins in addition to their selection of unique RVs. Many RV glamping retreats also offer fine dining and libations onsite. There may be a spa or a commercially equipped gym available for the guest's enjoyment. When you arrive at a glamping campground, you're apt to be given the recommended wine list of featured wines for the week, which can be purchased at the park. Regardless of the restrictions, policies, and individual attributes of any glamping resort you can expect to be pampered much like a VIP guest in a luxury hotel. Even if you bring your own RV to a glamping resort these retreats strive to make the whole experience luxurious and memorable.

Many Locations to Experience Glamping
There are glamping parks all over the continent, so if luxury camping is your cup of tea, I think you'll find exactly what you're looking for with a little internet searching, but to help you in this quest check out the links below including the 75 top RV parks in the country provided by RVShare. Many of these parks are glamping destinations and if you don't have an RV but would like to experience the best RVing has to offer then why not rent one from Outwander.com, then go visit as many of these amazing parks as time will allow.


Additional Links
Resort in South Carolina
Motorcoach Park in Montana
Covered Wagon Camping Available Now and Cabins Coming in Oct 2021
Tents, Retro Trailers, and more in Texas
Glamping Industry Resource Video This video is an interview with a US Outdoor Tourism Industry and Glamping Show Organizer, but it has good general information about glamping which starts around the 7:25 minute mark in the video.
Author: Peggy Dent
I am an author, writer, and full time RVer traveling around the US and Canada. I've traveled more than 130,000 miles in an RV over the last 20 years.