How to Rent an RV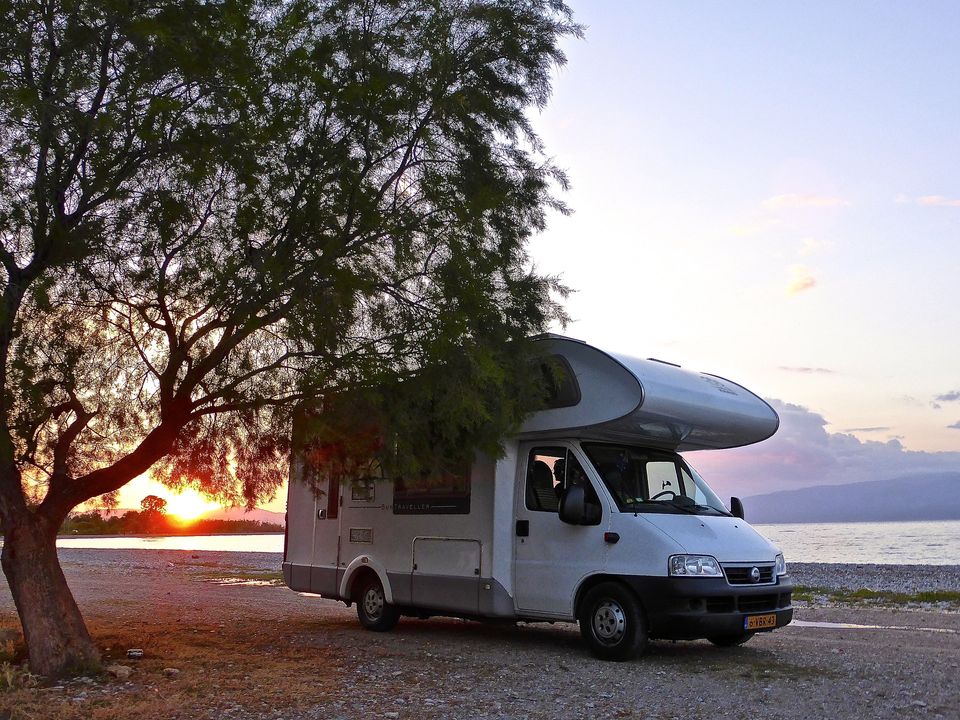 RV rentals are on the rise across America. Even before COVID-19 forced travelers to figure out new ways to get out and about, RVing became an easy way to hit the road and leave the troubles of the world behind. RVing is a way to venture to new destinations and explore nature. Whether you're traveling alone, with your friends, or as a family, RVing offers an adventure for everyone.
Are you ready to rent an RV? Learn how RV rentals work with Outwander's guide.
How Much Does Renting an RV Cost?
What's your first question when traveling: how much is it going to cost? RVing is often less expensive than more traditional vacations you're thinking of.
Setting a budget is imperative to save money when RVing. Depending on what type of RV you rent, where you stay, and your final destination, you could end up spending even more than what you originally planned.
That's why your budget is so important to set and stick to before and during your RV adventure. That starts with renting an RV.
Here is what you have to keep an eye on when planning your RV rental budget:
Cost per night: Every company charges your per night, week, or month depending on how long you need it. The longer you rent, the cheaper the per night rate will be, just like when you stay at a hotel.
Mileage: Many companies charge extra for mileage over a certain amount, just like when you rent a car. This is where many go above and beyond their budget because they don't account for mileage.
Insurance: You may need to invest in supplemental insurance to cover any issues you face on the road, whether you cause them or not.
Extras: Every extra "add-on" you agree to with your RV rental will have an additional cost. This can be a one-time fee. Sometimes it's nightly. Read the RV listing carefully for extras you can invest in to make your trip even better.
How to Choose the Right RV
Renting the right RV is essential to enjoying your time on and off the road. If you get an RV too small for your family, you'll drive each other insane before you even have a chance to have fun. If you get something too big, you may not be comfortable driving it, and you'll be spending money better spent elsewhere during your travels.
Here is a breakdown of the major types to choose from when renting an RV:
Class A Motorhome: Class A motorhomes are the largest types of RVs you rent. They have more space and storage than other RV types. These are the most expensive to rent and to fill up at the gas pump. When renting a Class A, it's important to check that your destination can accommodate its size. Some RV parks and campgrounds have size and backup restrictions.
Class C Motorhome: Class C motorhomes are large, offering a sleeping area over the cab. Class Cs features a full-size kitchen, a living room, and a bathroom. This can comfortably fit up to four people. Class B Motorhome/Camper Van: Class B motorhomes, or camper vans, are the smallest motorhome on the market. This is like driving a van. They don't offer as much space or luxuries. They are best suited for up to two people.
Travel Trailer: Travel trailers come in all shapes and sizes but are generally smaller than fifth wheels. They encompass everything from pop-up campers to toy haulers to 40' trailers. These must be towed. If you don't have a towing vehicle capable of towing a trailer, some RV owners offer delivery service right to your RV park or campground.
Fifth Wheel: Fifth wheels are large RVs fully-loaded with space, storage, and full-size rooms, like Class A motorhomes. They have to be towed like travel trailers. Some RV parks will have restrictions on fifth wheels, too, due to the size and need to back up into a space. Make sure to check your destination before renting a fifth wheel.
Truck Camper: Truck campers are an easy way to RV. The camper sits in the bed of the truck, offering a bathroom, bed, and small kitchen to use on your travels. If you already own a truck, this type of RV rental will save you money you can use elsewhere during your trip.
Where to Rent an RV?
There are so many places to rent an RV nowadays, especially online. While RV dealerships and rental companies will get you on the road, they're expensive and limited in inventory. Peer-to-peer RV rental companies like Outdoorsy and RVshare will help you save money and find the right RV for your needs.
RVshare and Outdoorsy are changing the way travelers rent an RV. You rent directly from individual owners, increasing the number of RVs to rent. The only limitations here are who is renting what in your area and if it'll have what you need. Owners get to stipulate all sorts of things from mileage, overage rates, and more.
Outwander aggregates those RV rental services into one place to make it easier for you to find the right RV rental without stumbling around the internet to do it.
Tips for Renting an RV
The first thing you should do when renting an RV and getting the keys is to do a visual inspection. Ensure everything looks good. If you can test the hookups, generator, and other parts of the RV to make sure they work, that would be ideal before you hit the road. The last thing you want is to get driving and run into an issue that could've been avoided from the start. Make sure you know who to call if you run into issues.
The sooner you begin planning and booking your trip in advance, the more money you'll save on RV rental fees, campgrounds, admission prices to National Parks, and more. Plan your trip well in advance to stay within your overall trip budget.
Ready to change how you travel for the better? Outwander will help you find the perfect RV for your next adventure. Renting an RV will change your life. It will change where you go and how you do it. If you're ready to hit the road and see where life takes you, let Outwander help you find the way.